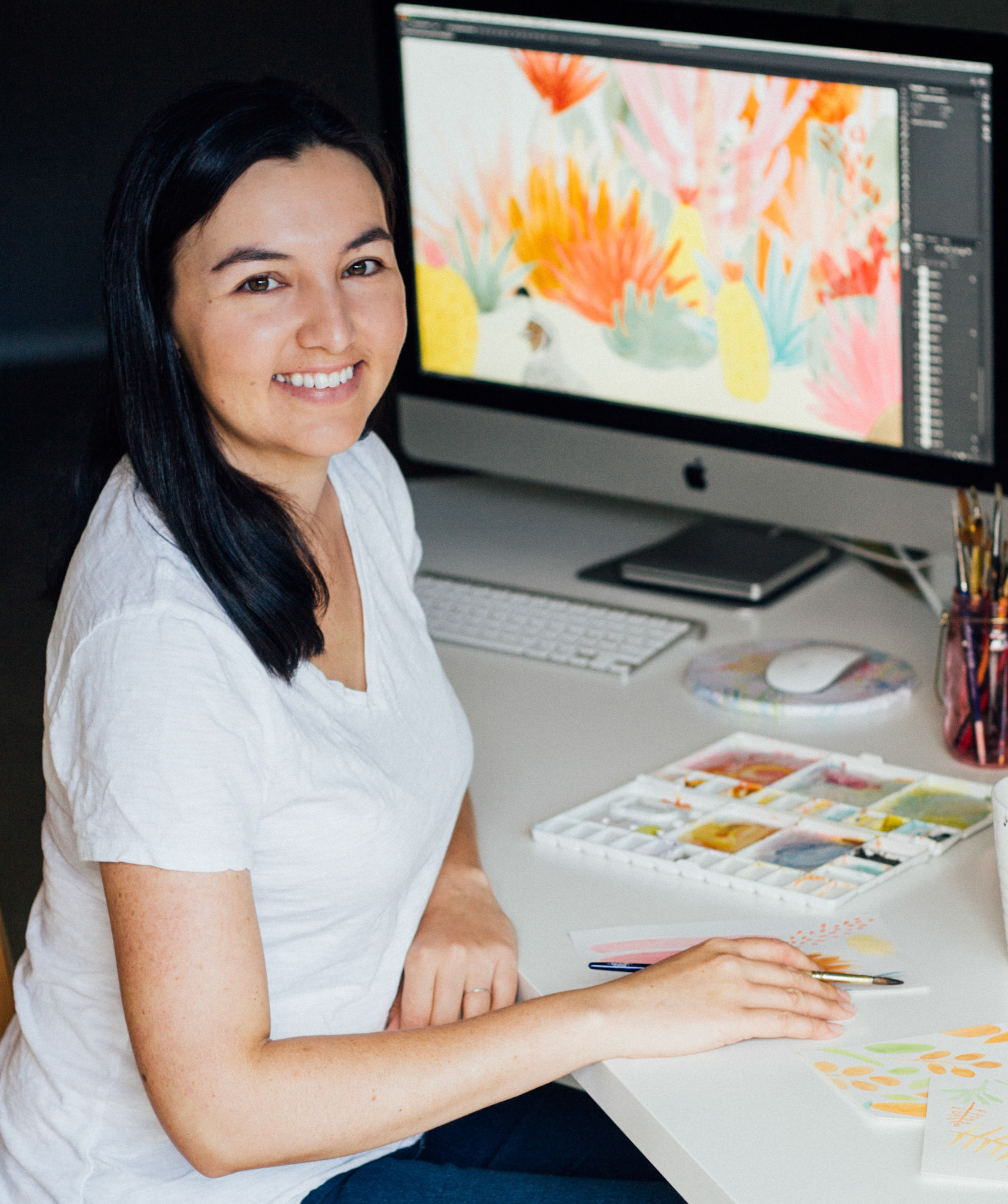 Hi! I'm an illustrator living in Portland, Oregon with my husband and three-year-old daughter. We had a goldfish named Gil, but he passed over to the other side.
I spent my twenties as an oil painter in the fine art world, but after having my daughter I decided to follow my passion in children's illustration. Much of my adult life has been spent lurking in the kid's section of bookstores, so I feel right at home. 
On those rare occasions when I'm not working or tending to my tiny tyrant, I love hiking, buying new art supplies, and any DIY project I can get my hands on.