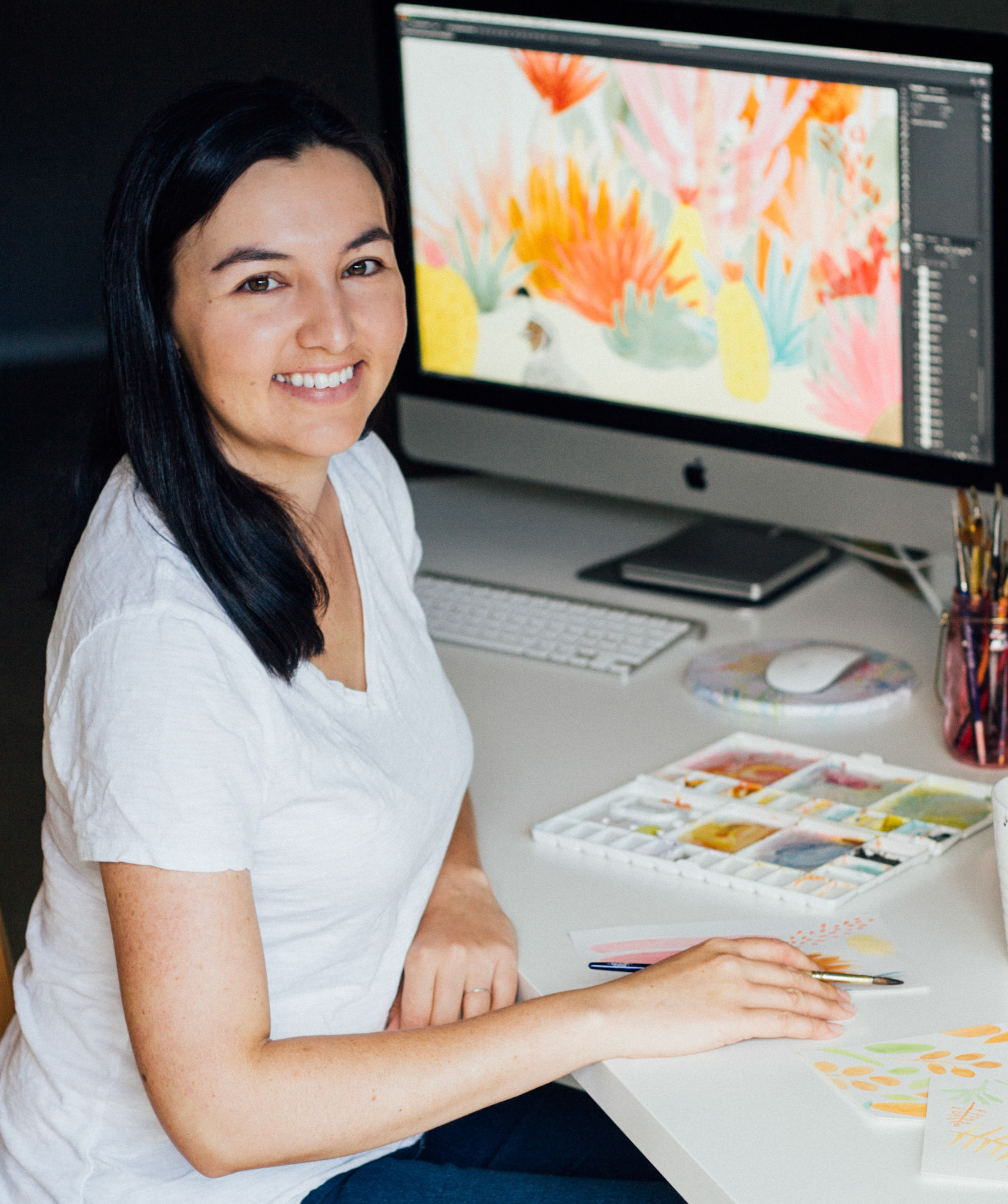 Hi! I'm Natalie and I'm an illustrator/author. 
I live in Portland, Oregon with my husband and four-year-old girl. We had a goldfish named Gil, but he passed over to the other side.
I spent ten years painting portraits and landscapes as a traditional oil painter. As a lifetime lover of children's books, and a grown-up who never quite grew up, the switch into children's illustration feels like home. When I'm not making art, I love hiking, reading and exploring new places near and far.
You can follow me on
Instagram
for the latest work and behind the scenes!