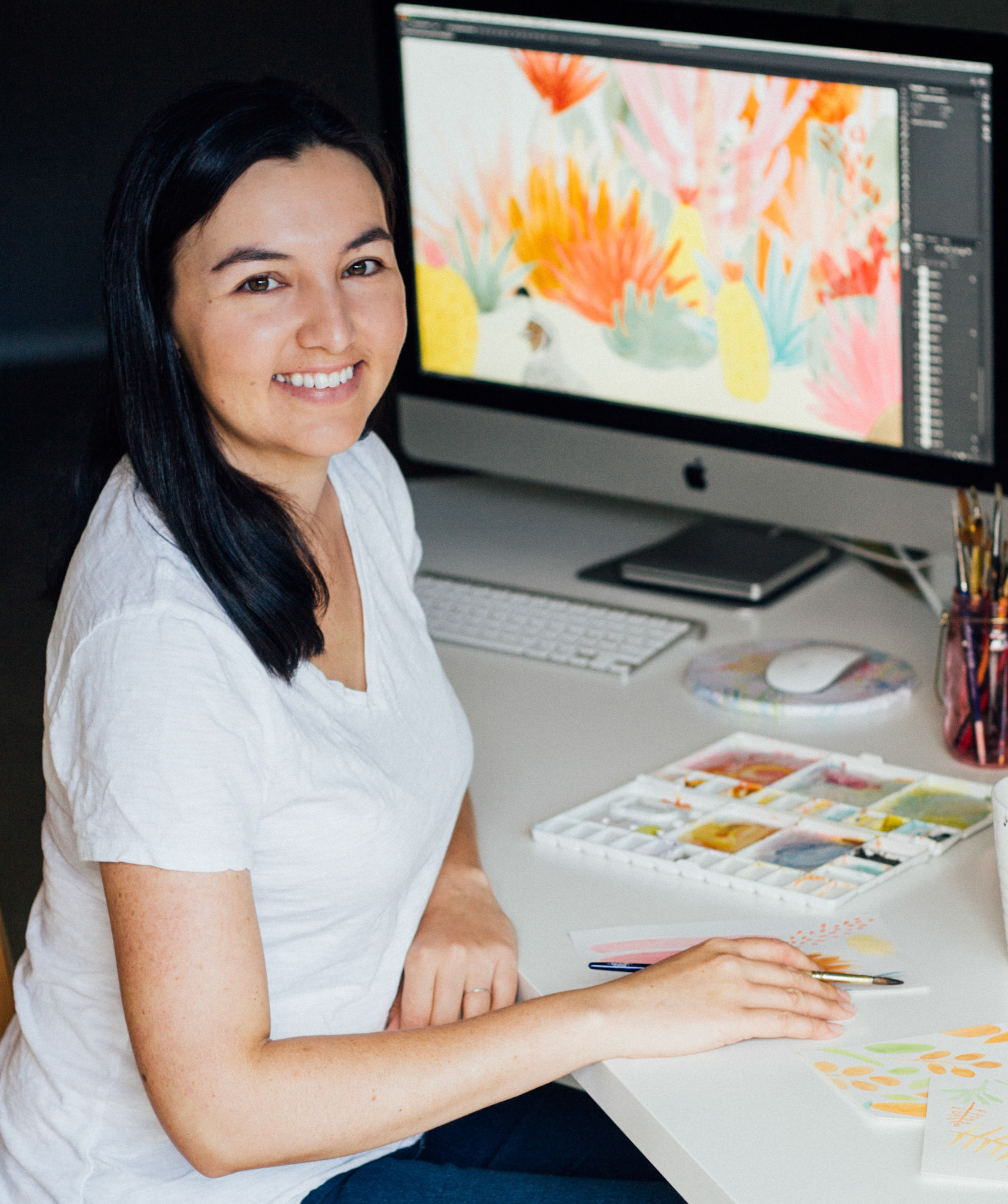 The short version: I'm an illustrator and love pizza. Read on for the longer version.

As a kid my favorite things were reading, writing, proofreading other kids' stories, and making art. So naturally I decided to be an actress (spoiler alert: it didn't work out). When I was 17 I moved to Los Angeles to follow my dreams, very quickly changed my dreams, and embarked on a career in the fine arts. 
I painted people and landscapes and studied with some seriously amazing people.

About ten years later I was figuring out how I could make work that was more fun, and maybe use less brown and more neon green, and started thinking about my long-standing love of children's books. The change couldn't feel more like home.
I now live in Portland, Oregon with my husband and four-year-old girl. We had a goldfish named Gil, but he passed over to the other side.

On those rare occasions that I'm not art-ing or mother-ing, I love to hike, read, explore new places near and far, and all things crafty.
You can follow me on
Instagram
for the latest work and behind the scenes!