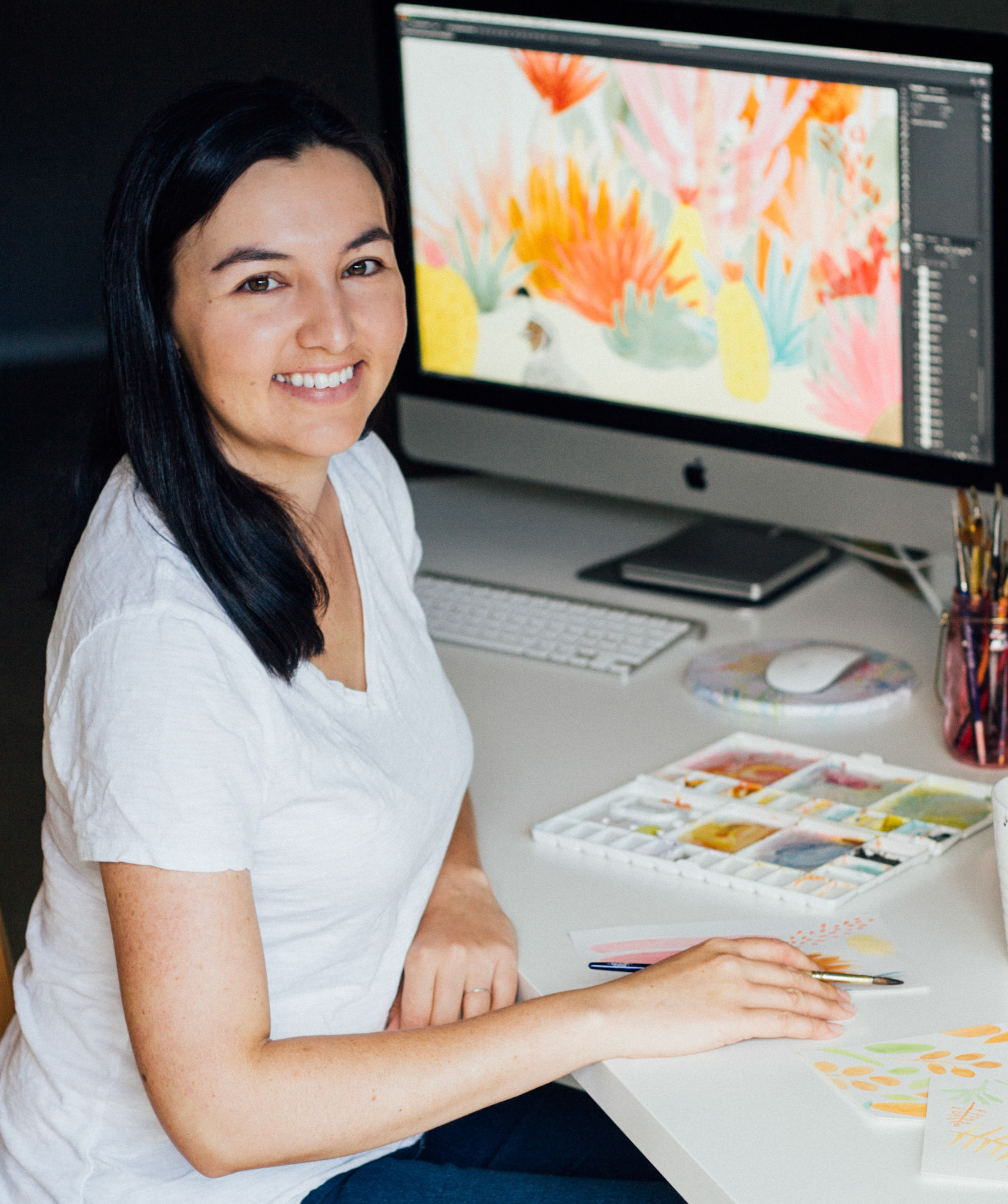 Hi! I'm an illustrator living in Portland, Oregon with my husband and three-year-old daughter. We had a goldfish named Gil, but he passed over to the other side.
I spent my twenties as an oil painter in the fine art world, and after having my daughter I decided to take the leap into children's illustration. The change couldn't feel more like home.
On those rare occasions that I'm not art-ing or mother-ing, I love to hike, read, explore new places, and all things crafty.
You can follow me on
Instagram
for the latest work and behind the scenes!